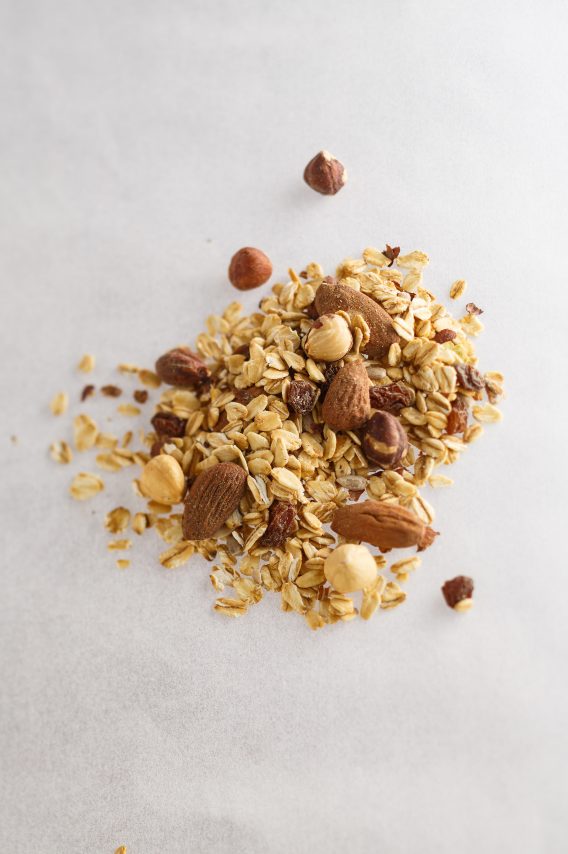 Hazelnut Almond Museli
It's going to be another good day.
For a tasty breakfast bursting with energy: lightly toasted oats, almonds and grilled Catalonia hazelnuts.
NO ADDED SUGARS, OILS OR ADDITIVES.
Storage Tips
Keep at room temperature (max 25 °C) away from both light and moisture in a sealed container (jar, sealed bag…)
Ingredients
Toasted oats*, hazelnuts*, almonds*, raisins*, sunflower seeds* (*certified organic).
Nutrition information 100g:
Energy 1809 kJ – 435 Kcal
Fat 20 g
of which saturated 1,8 g
Carbohydrate 44,3 g
of which sugar 8 g
Protein 14 g
Sodium 0,01 g